New Classes for All Ages!
2022-23: Europe, Russia and the World We Live In
and coming in October: The Righteous Collapse of Europe (Mini-Course for Adults)
Learn More
Register for 2022-23
REGISTRATION for the 2022-23 SCHOOL YEAR opens June 15!
Grab a spot in the program by
contacting Mr. Powell here!
2022-23 WEEKLY CLASS SCHEDULES NOW AVAILABLE!
Make sure you leave room for history this year.
WORLD HISTORY
The 2022-23 school year with History At Our House is entitled "Europe, Russia and the World We Live In" with a wide range of World History topics covered in the core curriculum–including ancient Greece & Rome–and special topics classes on Thursdays and Fridays.

The academic school year begins August 22.
and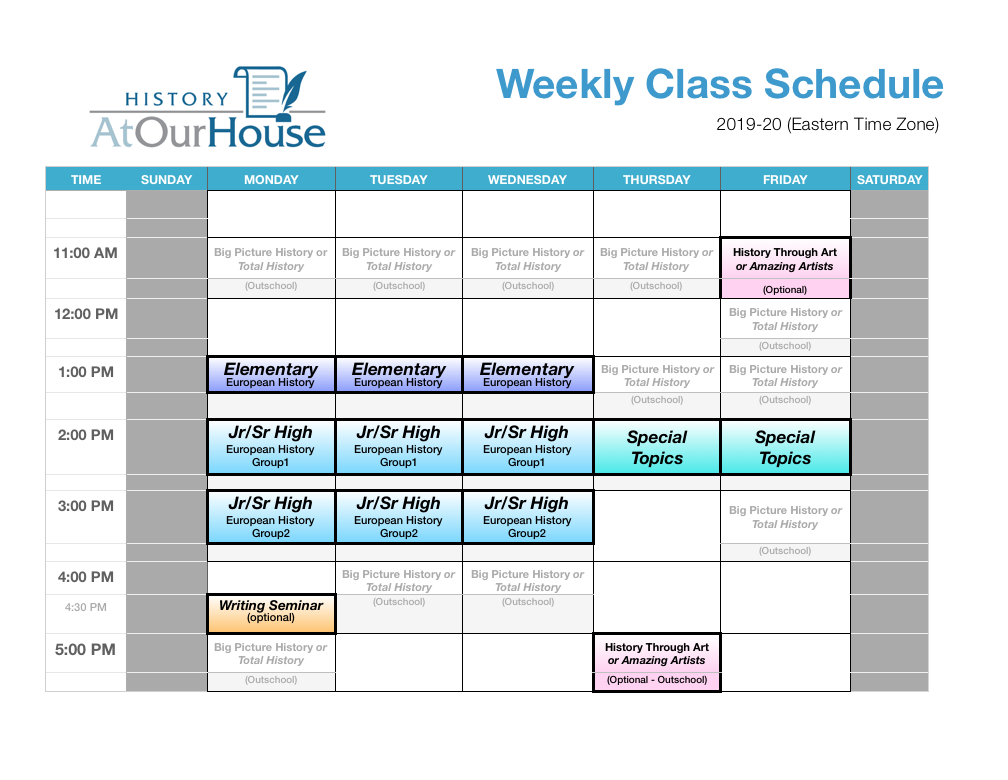 HISTORYATOURHOUSE Schedule
Grab the weekly schedule for your time zone:
HHM1: Amazing Resources for 2017!
HHM2: Why is History Normally So Boring?
Mr. Powell is (one of) "those teachers"…who make learning meaningful and memorable. Even my daughter, who manages challenges with sustaining attention, easily connects with the subject matter because of Mr. Powell's methods and enthusiasm.

"My son…called home a few days ago (from college) thrilled that he doesn't have to study for his History class. He said he knew it all from your class!"
"My boys are enjoying the…class tremendously. Every day I hear about the 'question they were asked' or the answer they knew. History became their undisputed favorite subject…"